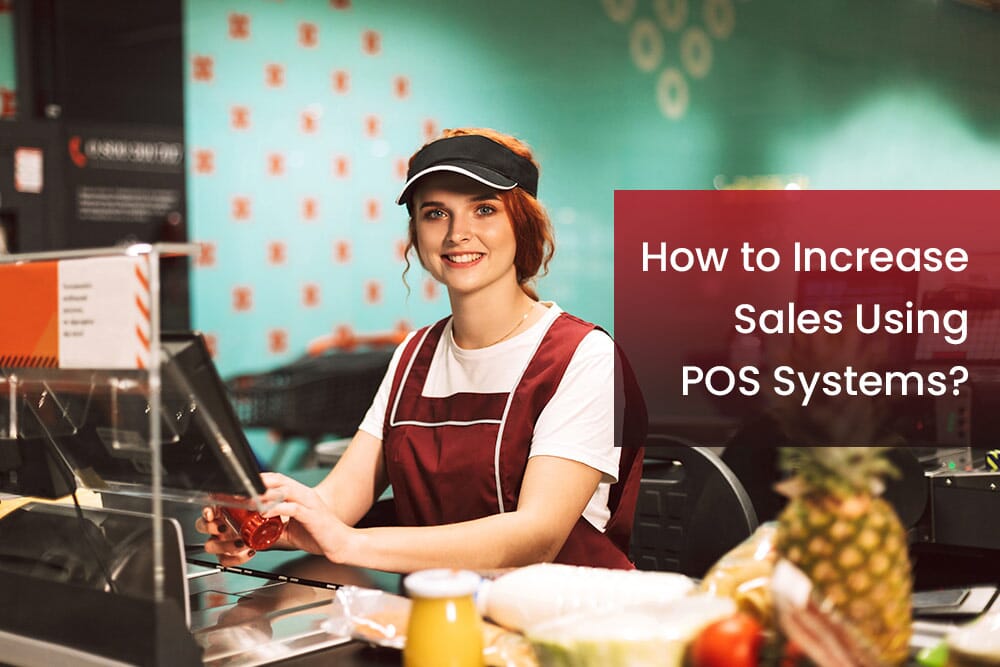 How to Increase Sales Using POS Systems?
"Every company knows what it is that they sell. But do they know how to market it?"
The answer may be yes, but if you have a small business and are looking for ways to increase sales, this article is perfect for you. Here are some tips on hosting a retail POS system in atlanta on your website and web application and adding some coupons and discounts to attract more customers!
Businesses come in all different shapes and sizes, so it is important to consider what will work for your specific needs. Some stores want a system that is easy to use and can take cash and cards on the spot. Others want something more advanced with cloud storage. And still, others prefer an extremely affordable option that is not only up-to-date but supports multiple languages.
Why use a POS system?
The least often talked about component of the retail process is point-of-sale systems. Retailers who use cheap POS systems for retail find that they can increase sales, improve customer service and lower costs. The benefits of a retail POS system are manifold, and with today's technology, they're accessible to smaller retailers and larger chains.
A retail POS system makes operations more efficient by reducing transaction times and inventory errors. It gives customers more control over the checkout process (e.g., faster service if they want it). And it makes a store more marketable. The retail POS system can be integrated with other technologies that create enhanced customer service, such as self-checkout systems and online marketing.
When you install a retail POS system in your retail store, you will save time on paperwork, employee scheduling, accounting, and inventory management system, among other important functions in your business. That means you'll have more time to focus on customer satisfaction. A dependable retail POS system will increase the efficiency of your business, and your customers will be delighted to shop in your establishment.
How do POS systems increase sales?
Point-of-Sale Systems Accept a Variety of Payment Methods
Payment methods are important when selecting the best retail POS system for your company. The majority of retail POS software today can process various payment methods, such as Visa cards and MasterCard, or mobile payments, such as Android Pay and Apple Pay, among others. Customers prefer to shop where they can pay with their preferred payment method. That means you'll be able to reach a large number of customers through a variety of payment methods.
POS Provides Important Stock Data
What you stock is what brings customers to your store. retail POS systems will provide vital information such as what to stock and when. The retail POS software will notify you when stock is running low and display the products that most of your customers buy. Making the best-selling products available on your shelves will boost your sales automatically.
Transaction Receipt Processing
Offering many options for business sales receipts is a special technique to improve your customer service. With the right point-of-sale system, you can even ask your clients for their email addresses to send them sales receipts. This is also an excellent marketing tactic. Thanks to competent retail POS software, your consumers would appreciate receiving correctly formatted and meticulously detailed receipts from you. Eventually, this functionality will enhance your customers' shopping experience and sales.
Management of Loyalty
Building a loyalty program is the best way to hold your customers loyal to your business. The best loyalty management feature is provided by Point of Sale software, which awards customers loyalty points when they shop at your store. Customers can redeem their loyalty points and use them to purchase additional products from your store. This program will turn many loyal customers who will return again and again. Your sales will eventually increase, and they will most likely refer more customers to your retail store.
POS Systems Accelerate Transactions
Customers may become irritated if they are forced to wait in a long line just to purchase products from your store. A dependable retail POS software will reduce customers' time waiting at the cashier to make payments. The system will also reduce instances of human error, which can result in losses. Install a retail POS software system with a barcode scanning feature to improve transaction speed and efficiency. Customers will want to shop where they will be served as soon as possible.
Making Gift Cards for Sales and Redeeming Them
Another strategy to please your consumers and boost sales is to integrate the sale and redemption of gift cards into your point-of-sale system. When gift cards are redeemed, clients will shop at your store and have a different shopping experience. When you have a suitable retail POS system to manage the gift cards, customers will always enjoy buying at your establishment.
Bottom Line
The development of point-of-sale (POS) systems gives businesses more flexibility, control, and intelligence than ever. Businesses now utilize tablet and cloud-based point-of-sale systems instead of conventional pos cash registers and stationary credit card readers. This technological change gives organizations new functionality and enables them to centralize all reports and transactions.
We hope this post has given you more knowledge about retail POS systems and how they might boost sales for your business.